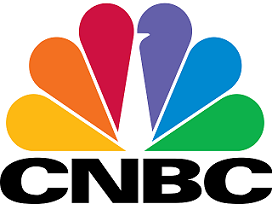 View from the ground: China stabilizing, not slowing
By Ansuya Harjani | CNBC | December 17, 2014 | 2 pages
China's economy stabilized in the fourth quarter as the services sector strengthened and manufacturing sector picked up a bit of steam, according to the China Beige Book released on Thursday.
"While the rebound is certainly not an impressive one, sales, profits, and employment have all improved a bit," said Leland Miller, president at the U.S. based China Beige Book (CBB) International.
"Conventional analysis will likely catch up with this development by early 2015," he said.
The quarterly survey painted a more upbeat picture of the world's no.2 economy compared with the latest economic indicators, which suggest weakening growth momentum.
The flash HSBC China manufacturing purchasing managers' index (PMI) released this week slipped to 49.5 from a final reading of 50 in November, contracting for the first time in seven months. The 50-point level separates growth from contraction.
"People look at PMI as a microcosm of China because historically it has been a manufacturing economy. But what we've seen over the past two years, is that manufacturing has performed counter-cyclically to the broader economy more often than not," he said
The private sector survey, which resembles the U.S. Federal Reserve's Beige Book, is based on interviews with over 2,000 respondents, made up of business executives across sectors and regions in the mainland. The report, launched in 2011, uses methodology adapted from the Fed's Beige Book, according to CBB.
Retail sales: a soft spot
While the services sector is faring well, retail sales weakened for the fourth straight quarter, according to the survey.
Retailers selling mostly to consumers performed better than those catering principally to business and government – a pattern observed most of the past year during the onset of the anti-corruption campaign.
"This complicates the rebalancing story, since rebalancing toward services is occurring but rebalancing toward consumption is not," said Miller.
Does China need stimulus?
The biggest misconception around China is the need for stimulus, said Miller.
"There's the idea that China needs to stimulate because it's slowing down, but things are better underneath the surface than most people think," he said.
While there is room to stimulate based on fact there's disinflation in the economy, growth is modestly recovering and the labor market is holding up "much, much better" than people understand, he said.
Nevertheless, deflationary headwinds could prove too tempting an opening for Beijing to resist strong stimulus, Miller said.
"Our finding of no 2014 deflation will likely be challenged in 2015. There has been continuous disinflation since the first quarter of 2013, with sales prices, wages, and input costs still increasing, but more slowly," he said.
"While outright deflation has not set in, the impact of the collapse of crude oil prices has yet to be felt. Deflationary concerns are now justified," he added.
Stimulus won't work
If monetary authorities attempt large scale stimulus, it may not work as intended, says Miller. The main result will likely be "out-of-control" prices for equities.
"Firms have not been interested in borrowing or spending on new projects for a year now. What they might be willing to do, if enough credit is made available, is jump into China's suddenly frenzied stock market," he said.