Democracy - Civil Society | Egypt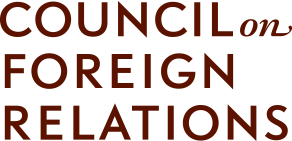 Shifts in Egyptian Public Opinion
By Ed Husain | CFR | October 11, 2011 | 2 pages
The great belief that the Egyptian military does not kill its own was shattered this weekend as the army crushed a Christian protest in Cairo. Coptic Christians that wanted answers about the lack of support for new churches and the government's failure to investigate previous attacks on Christians were answered with military bullets. Egypt is a country in transition with an increasingly impatient population. Last week, Mohamed Tantawi—head of the ruling Supreme Council of the Armed Forces—sought to reassure Egyptians that democracy remains the future for their great country. But with growing sectarian strife (three churches burned in the last four months), economic difficulties, political instability, and blaming "global conspiracies" for Egypt's challenges, it remains to be seen if the current military control of the country will end.
How are Egyptian attitudes changing after the jubilation of their revolution? What do Egyptians consider to be their biggest national problem now that former president Hosni Mubarak cannot be blamed for everything? Who is the frontrunner for the presidential elections? Are Egyptians excited about free and fair elections? What of attitudes toward Israel?
Recently, Craig Charney, a pollster who has worked with Bill Clinton and Nelson Mandela, released his latest in a series of polls conducted in Egypt in association with the New York-based International Peace Institute. These most recent numbers from a survey in August of this year contrast with responses from March 2011, using a representative random sample of the Egyptian adult population.
In March, 35 percent of the respondents felt the economy was the biggest problem facing Egypt. In August, it was 62 percent.
Previously, 79 percent of those asked thought Egypt's government was performing well, but now just 22 percent view the government's work in a positive light.
Of potential Egyptian presidential contenders, Amr Moussa (former head of the Arab League) has maintained a clear lead over his competition, with Mohamed ElBaradei (former head of the IAEA) and others carrying around 2 percent of respondents.
In March, 27 percent of people asked did not know for whom they would vote. That number is now up to 67 percent.
On Israel, a staggering 71 percent wish to maintain the peace treaty, but 56 percent want to cancel Egypt's agreement to sell natural gas to Israel.
Islamist parties commanded 20 percent support—that figure is now down to 9 percent.
These numbers tell us much, and tell us very little. They tell us that Egypt remains in a state of flux, undecided and open to persuasion. It is inconceivable that Islamists will score 9 percent of the popular vote, and yet that is how this sample decided to respond. The increased Islamization of the Egyptian public space was partly to blame for this weekend's military killing of Christians. Despite the respondents' claim to seek peace with Israel, we recently saw mob attacks on the Israeli embassy in Cairo. What Egyptians tell us, therefore, is sometimes different from what they do.