Democracy - Civil Society | Egypt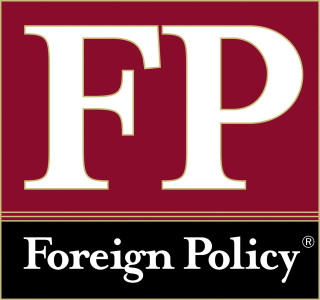 Obama Versus Osama: Guess Who the Egyptians Prefer?
By Colum Lynch | Foreign Policy | June 21, 2011 | 2 pages
First the good news: U.S. President Barack Obama is more than twice as popular in Egypt as Iranian President Mahmoud Ahmadenijad.
Now, the bad news: the American president's standing has never been worse in Egypt, plummeting since 2008, when he received a 25 percent favorability rating, to 12 percent in 2011.  Even Osama Bin Laden, the late al Qaeda leader, was more popular this year, with a 21 percent favorability ranking. The Iranian leader fared worse, dropping from 21 percent favorability rating in 2008 to a miserable 5 percent.
The findings are drawn from a public poll of Egyptian views in the aftermath of the public uprising that brought about the resignation of Egypt's fallen leader Hosni Mubarak. The poll was commissioned by the International Peace Institute, a New York-based think tank with close ties to the United Nations and Arab governments.
The poll seeks to capture the mood of the country in the lead up to the Egypt's first post-Mubarak election, and to handicap the presidential campaign. It shows that Egyptians currently fret over issues like the economy, stability, and government corruption more than they  worry about the course of the country's democratic transition.
According to the poll, conducted by Charney Research and based on interviews with 800 Egyptians, Amr Moussa, the outgoing Arab League chief, has emerged as an early frontrunner. Thirty-two percent of respondents say they would vote for Moussa, who once served as Mubarak's foreign minister.
Essam Sharraf, an engineering professor who is serving as the country's interim prime minister, finished second with 16 percent of votes ( though his favorability ranking is higher than Moussa's). And Mohammed Tantawi, the army chief, finished third with 8 percent of those questioned saying they would vote for him. Mohammed El Baradei, the former head of the International Atomic Energy Agency who emerged from retirement to serve as Egypt's best known pro-democracy advocate, finished seventh, with only 2 percent of respondents pledging to vote for him.
The poll shows that the Egyptian army, which refused orders to fire on public demonstrators during the country's popular uprising, remains "extremely popular" with 90 percent of Egyptian respondents expressing a favorable view. Egypt's various secular parties also did well, garning 25 precent of respondents' votes, while Islamist parties gained 19 percent. The best-known political parties, the New Wafd Party and the Muslim Brotherhood, received respectively 40 percent and 31 percent favorability ratings.  The Brotherhood's unfavorability rating, at 29 percent, was 10 points higher.
"The military right now is riding a wave of popularity because it is seen as playing two key roles [in Egypt's popular revolution]," Craig Charney, the pollster, told Turtle Bay. "It delivered the coup de grace to Mubarak and did it in a way that maintained a substantial degree of stability."
Charney said that the findings also demonstrated that fears of a religious take over by Islamists are overblown. "The much feared green-tide just isn't there, with the Muslim Brotherhood receiving 12 percent while the Salafists for all their sound and fury came away with only 4 percent," Charney said.
While an exiled Egyptian national, Ayman al Zawahiri, has been selected as the new leader of Al Qaeda, the poll suggested that the terror organization would have been better at influencing events in Egypt under the leadership of their late Saudi leader, Osama Bin laden, who was killed by elite U.S. commandos in Pakistan.
According to the poll, bin Laden's favorability ratings rose from 18 percent of those questioned in 2008 to 21 percent in 2011. In contrast, Zawahiri scored a favorability rating of only 11 percent this year.
Charney said that while other polls have found somewhat higher support for President Obama's response to the Egyptian uprising, he has suffered from a generally dim view of American policy throughout the region.
"Despite President Obama's words and measures in support of Egypt's revolution, he only narrowly edges out the leaders of al Qaeda and Iran in popular regard there," Charney said in a statement. "But our findings do clearly show that Egyptians have little regard for the likes of al-Zawahiri and Ahmadinejad."