Afghanistan | Democracy - Civil Society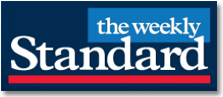 Ask the Afghans, And they'll tell you they're looking forward to their first free elections.
By Craig Charney | The Weekly Standard | May 17, 2004 | 5 pages
WHEN I FLEW into Kabul in early February for the second time in five months, my driver hustled me out of the airport. A car bomb had blown up just outside not long before and he was taking no chances. We left so quickly I scarcely had time to take in the terminal's 10-yard-high portrait of Commandant Massoud, the martyred anti-Taliban guerrilla chief and official hero of today's Afghanistan.
With the Taliban and its allies increasing their pressure, Kabul has become a jittery city, especially for foreigners. Some 700 people have been killed in Afghanistan since August, most of them Afghans, a handful of them foreigners, both civilians and soldiers. Yet while unease has grown in the capital–widely noted in the foreign press–something different and important has been happening in the provinces, much less reported. Many Afghans have come to feel hopeful about their country and look forward to its first free elections, planned for September.
After the Taliban was ousted in 2001, Afghanistan drew hundreds of idealistic young (and not so young) foreigners. It became the latest stop on the Democracy Trail, attracting humanitarian veterans of Cambodia, South Africa, Bosnia, Kosovo, and East Timor, along with activists of a new generation. They worked hard, on everything from road-building, constitution-making, child welfare, and girls' education to agriculture, women's rights, the disarming of militias, and plans for elections. They played hard, too.
In fact, for a place where, until recently, music was banned and unmarried lovers were stoned, post-Taliban Kabul was a pretty good place for foreigners to party. My first trip last October included a Halloween bash of 200 expatriates, where rock music blared and I came across guests costumed as everyone from the Sheikh of Araby to Afghanistan's interim president, Hamid Karzai.
Now, though, the party may be over. As attacks by the Taliban and its al Qaeda allies have become increasingly common outside the capital, especially in areas bordering Pakistan in the south and east, and occasionally have hit the capital, the expats' lifestyle has become crimped and their mood anxious.
In response, security restrictions have tightened. In Kabul, the office where I worked had taken its initials off the front door and my name off my car. Security rules now bar some aid workers from restaurants, where foreign crowds might tempt attackers. Much of the southeast is off limits to the U.N.'s foreign staff.
One night, I had dinner with a British academic; instead of taking me to a restaurant, he bought take-out. During the meal, he checked in with his agency's security office via walkie-talkie. "He's letting them know he's still alive," his wife said, smiling nervously. Such episodes undoubtedly color the perceptions of foreign reporters and analysts based in Kabul or flying in on brief visits.
One reason for the rise in violence is the elections' approach. If Karzai can win a popular mandate, his legitimacy will be incontestable. No wonder reports from Taliban camps in Pakistan speak of a "spring offensive," and letters are left by night in Afghan villages threatening potential voters. U.S. and Pakistani forces have deployed on the Afghan-Pakistan frontier in a bid to thwart them and hunt al Qaeda leaders thought to be holed up in the region.
Still, for most Afghans, things are better, and calmer, than under the Taliban (or the warlords or the Communists who ruled before them). No matter what the flaws of Karzai's government–and it gets lots of criticism from an outspoken public–Afghans prefer it to those before.
This became evident from a "qualitative study of Afghan opinion" conducted by Charney Research, consisting of 32 in-depth, open-ended interviews with ordinary Afghans, intended to offer a window on the views of the nascent electorate.
We sent pairs of trained Afghan interviewers, a man and a woman in each, on their own to 16 spots around the country, urban and rural. They went where foreign reporters rarely tread and spent 30 to 60 minutes speaking with average men and women in their own language. The people to be interviewed were chosen by a random selection procedure within specifications designed to produce a demographic mix of all ages, educational levels, and major ethnic groups.
The goal was not a statistically representative sample–there were too few interviews for that–but rather an initial, dipstick measure of political views and thoughts about elections among a mix of typical Afghans. Many of the interview transcripts end with the subjects effusively thanking the interviewers. No outsider had ever asked their opinions before.
Contrary to the impression one might receive from overseas press accounts, most of our interviewees said life in Afghanistan is improving. Asked the classic pollster's question, "Is the country headed in the right direction?" they mostly answered yes.
People we spoke with expressed gratitude for the restoration of peace in most of the country, despite the troubles with the Taliban and quarreling warlords in some parts, as well as for the start of reconstruction. "Here there is no fighting and everything is going in the right direction," said a 42-year-old Pashtun housewife who did not finish primary school. She lives in a village in Kunduz province, in the north of the country. "I think it is moving towards the right direction," said a 32-year-old Turkoman college graduate, who ekes out a living as a petty trader in a village in Balkh province in the northeast and is anxious for his kids to get an education. "The reconstruction work has started, the weapons are being collected, people are interested in work, and interprovincial travel has started."
Of course, the country's much-noted problems–including security, the economy, and the status of women–worried them a lot. Many also criticized Karzai's government as weak and warlord-ridden. Afghans are acutely aware of these issues, which have preoccupied foreign observers, and they don't pull their punches talking about them.
A primary-educated Tajik housewife, 35, in Mazar-i-Sharif in the north, reflected the views of many when she said, "The biggest problems are unemployment and insecurity in the area." In the town of Gardez, two hours south of Kabul, a 20-year-old Pashtun woman in secondary school echoed other women we interviewed about women's disadvantages: "First, women are facing the illiteracy problem, then, they have no freedom." In the eastern city of Jalalabad, a 27-year-old Tajik man, a petty trader with primary schooling and three children, complained that the current transitional administration "didn't do anything for the people of Afghanistan yet, because power is still with the gunmen and government cannot do anything."
Nonetheless, most of the people we spoke with were satisfied with Karzai's performance, crediting him with restoring the peace and trying hard. A typical comment: "Karzai made a lot of efforts to bring peace and prosperity in the country and he is a really hardworking man." This was the view of an unschooled 50-year-old Pashtun man who keeps a small shop in the bazaar near a mosque in a village in Paktia province, one of the areas bordering Pakistan where the Taliban have struck.
Moreover, almost all of our interviewees expressed the same desires for their country: They wanted reconstruction and aid, not a return to the past. Even most of the discontented complained that they wanted more help rebuilding and a stronger hand in Kabul–not the foreigners out or the Taliban back.
In fact, even in the Taliban's one-time heartland of Kandahar in the south, the hostility to them was striking. In a village in Kandahar province, when a 34-year-old Pashtun housewife who had not finished primary school was asked what she associated with the Taliban's leader, Mullah Mohammed Omar, she replied, "Very bad. Killing and atrocities, there was no period ever like that in Afghanistan's history." A 40-year-old Tajik woman who teaches school in Kandahar city summed up the prevailing view: "I'm unhappy when I hear his name. The people of Afghanistan hate the Taliban."
It is easy for overseas commentators, but not for Afghans, to forget how horrific life in Afghanistan had become by the end of three decades of foreign intervention, war, and misrule. What the relentless foreign commentary on post-Taliban Afghanistan's problems misses is that, although things there are bad today, most Afghans think things are better than yesterday and have begun to feel hope about tomorrow.
Above all, the Afghans we interviewed look forward with excitement to the chance to choose their leaders for the first time ever. The edginess of Kabul-based expatriates contrasts with ordinary citizens' simple determination to vote.
A 55-year-old Tajik man in a village in Herat province in Western Afghanistan, a skilled worker with two children, said, "This election is a great fortune that the people of Afghanistan will enjoy. I will definitely vote!" In the troubled southeast, an illiterate 32-year-old Pashtun housewife and mother of four in a village in Nangarhar province declared, "I am an Afghan and I have the right to vote."
Our interviewers heard such statements over and over. A few women were afraid their husbands would not let them vote, but no one said they did not want to participate.
Indeed, even the oft-quoted statistic that only 15 percent of the country's voters have registered, cited as a sign that the election process is stumbling, actually shows the opposite: Afghans are keen to participate when they can. Until the end of April, registration was open only in the towns–where over two-thirds of the residents flocked to register. (Women's registration has lagged behind men's, a problem election officials are beginning to address with stepped-up efforts to encourage women to vote.)
Because the rural population is large, thinly spread, and hard to reach during Afghanistan's snowy winters, registration in rural areas was not scheduled to begin until May. Since almost 80 percent of Afghans live in the countryside, the reason for the slow start to registration is obvious. Only now is a vast rural registration drive being launched around the country, with 4,600 registration stations provided with administrative and security assistance thanks to foreign funding. (Registration was temporarily suspended in Kandahar province after recent Taliban attacks there, but is expected to resume.)
If anyone was under the illusion that the reconstruction of Afghanistan would be easy, they have surely been disabused of that by now. Clashes with the Taliban, al Qaeda, and warlords, a shattered economy and infrastructure, a weak state, and the lack of women's rights are only a few of the difficult challenges the country faces. But progress has been made.
Afghans already have "voted" at least three times in favor of the change underway in their country. When the Taliban fled, they voted with their beards, cutting them off. They voted again with their feet, when over a million refugees poured back into the country once the mullahs' regime was gone. And they voted with their kids, especially the girls, sending them in massive numbers to reopened schools. Now, Afghans are getting ready to express their views once more, by casting their ballots.
Whatever snags the process may encounter, political life is awakening in Afghanistan. Driving up to the airport on my departure, I saw a reminder of this: A huge portrait of President Karzai now faces Massoud's giant image on the opposite side of the terminal. Kabul may be nervous, but electioneering has begun.
Craig Charney is president of Charney Research, a New York polling firm, which recently conducted a study of public opinion in Afghanistan for an American foundation.
© Copyright 2004, News Corporation, Weekly Standard, All Rights Reserved.